Only few days ago, I published a blog post with tittle "Learn –> Help –> Share –> Repeat", where I briefly mentioned  E2EVC (Experts 2 Experts Virtualization Conference) as one of the

conferences, that are worth visiting. This was still before I have been to conference itself and I was just relying on experience of a friend and was actually just on a way to the conference itself. Now I am back and I am still trying to grasp it all, since I was literally "Blown away". E2EVC is much more as I expected or could even hoped for. Most of other conferences, I have been till now, are only a pale imitation.
How did I find out about E2EVC?
Since last Microsoft Management Summit in 2013, I was looking for no BS conference with high level and great community. So last year I was on one conference, and there I met somebody from Spain or Portugal, who mentioned E2EVC to me . He mentioned, that this is conference, where you meet a lot of very clever people and where the level of lectures is very high. So it took me a while that I gathered courage to finally take his word seriously. Late last year I briefly saw tweet, that there are tickets available as super early bird and this only for few hours. Since also location (Amsterdam) was easy reachable (only 75€ for return flight), I hesitated no longer. I was in luck. Only couple of days later conference was sold out!
First encounter
As I already mentioned in my previous post, this is was supposed to be very good conference and I also set my expectation very high. But I was WRONG!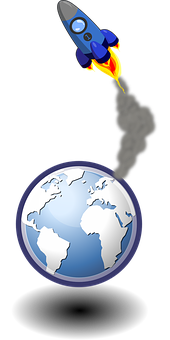 Even before the first introduction started, one of the participants turned to me and introduced himself. I felt very welcomed. Then in first minutes of the conference, I was shocked. I must have been sitting there in 3rd row with opened mouth for at least half an hour. It all started in very friendly tone and Alex (the organizer) opened the conference with demand that we all stay up and say hello to at least 5 people we do not know yet. I actually tried doing this in one of my sessions couple of months ago, but my attempt was very feeble compared to this. This gesture let me know, that participants are here like members of the same family and I was immediately accepted into their midst.
From here on, everything was getting better and better each minute.
Few best sessions I have been to
I do not want to talk much about sessions and what I heard&learned, but let me mention only six best (ordered by the time they were presented)
Freshly baked ControlUp by Eugene Kalayev (on new version of their SW for monitoring and managing virtual environments and user experience)
Virtual Reality, Cool Geek Stuff and GPU by Thomas Poppelgaard (on virtual, mixed, augmented and other realities and drones)
The Future of Windows Applications by Tim Mangan (on MSIX and other application delivery methods)
The Future of Remote Desktop Services by Dr. Benny Tritsch (on Remote Desktop modern infrastructure and new RDS features in Windows server 2019)
How to create an Enterprise-Ready PowerShell Module by Jim Moyle and Kevin Goodman (on ways to write good powershell commandlets and modules that perform their job fast)
Those are only few of the ones I attended, but there were many good ones, which I missed (there were 2 tracks). I can hardly wait, that recordings are available.
A bit more detailed encounter of sessions you can find in post by Bas van Kaan –> E2EVC (Epic edition) Amsterdam is a wrap – notes, announcements, video's & photo's
Key takeaways
Let me expose here only few facts:
E2EVC is all about high level and deep dives
This is community of highly knowledgeable enthusiasts with bag full of experience
Community is friendly, opened and very close to something you can call "family"
Marketing does not exist here. It is all about facts, comparison and real world experience
Here competitors drink beer together and talk about technology they support
Information and ideas that I encountered here, will be my "brain food" for several weeks
Learned stuff is useful for my everyday job and also for my private activities after work.
You got me… I want more!
I could go also deeper into themes, that I encountered, but I think I still need to process all that. I have a feeling that this conference is going to change my path in a significant way. It might already have…
When conference was coming to an end, I did not really think, that I will see all my new friend before one year time. I even told few of them, that I will not manage to come to already announced conference in Athens in November this year. But already the day after, I could not resist anymore. You got me… I want more and I want it ASAP.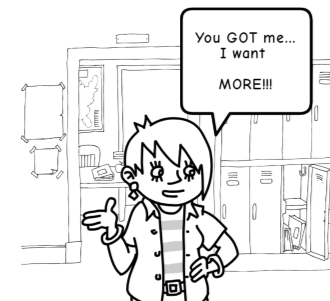 I am signed in, booked a hotel and flight for Athens. I look forward to see you all there. Registrations are available at HERE.

Never stop looking for new knowledge!